Purchase CWA Music and Fan Gear From the Lope Shops
The Canyon Worship community is pleased to have issued an annual Canyon Worship album every year since 2016. Our Canyon Worship albums are written, recorded and produced right here in the GCU Recording Studio at the GCU Center for Worship Arts. Our student artists' music may be streamed online or purchased at the Lope Shops.
Your purchase of our students' worship albums supports their efforts to serve Christ through creative worship. In addition to purchasing our students' worship albums, you can purchase GCU-branded apparel, accessories, school supplies and other fan gear at the Lope Shops to help support our Christ-centered academic community.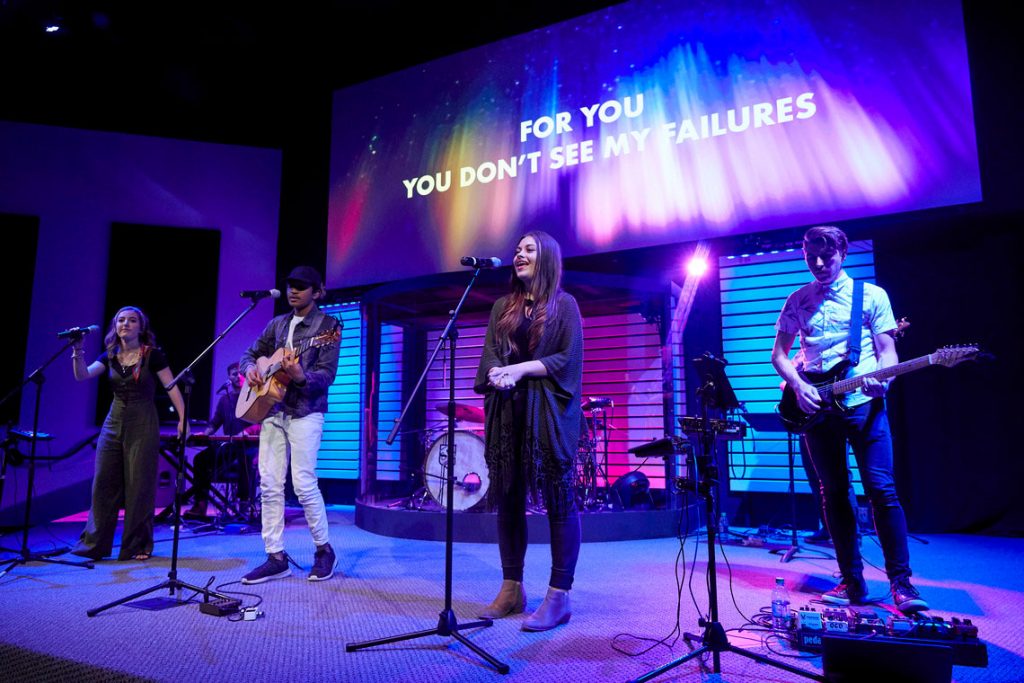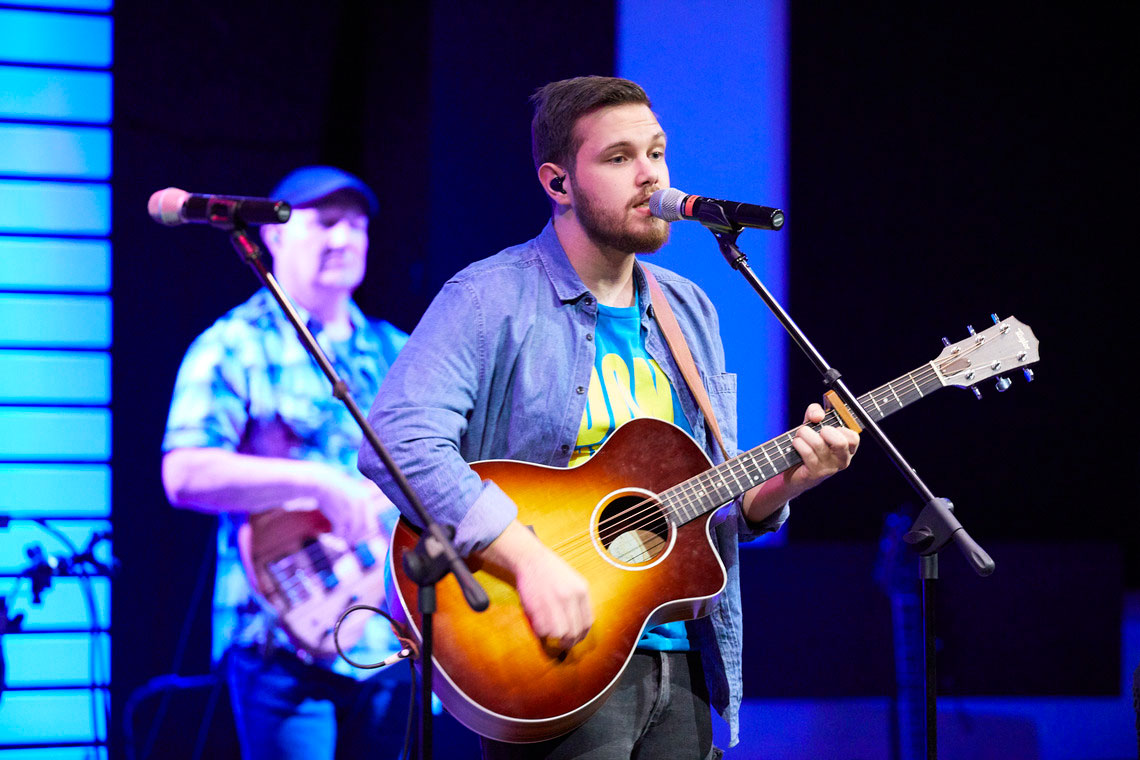 Worship Anytime With the GCU Center for Worship Arts Team
As Christians, we believe that God is omnipresent. He is everywhere we look and in all that we do. With the Canyon Worship albums, you can reaffirm your love and worship of God and Jesus Christ no matter where your life takes you.
Listen and sing along as you drive to work, relax in your home at the end of a long day or simply take a break from the hustle and bustle of the modern world. With the worship artists in the Center for Worship Arts, integrating your faith into your everyday life is more accessible than ever.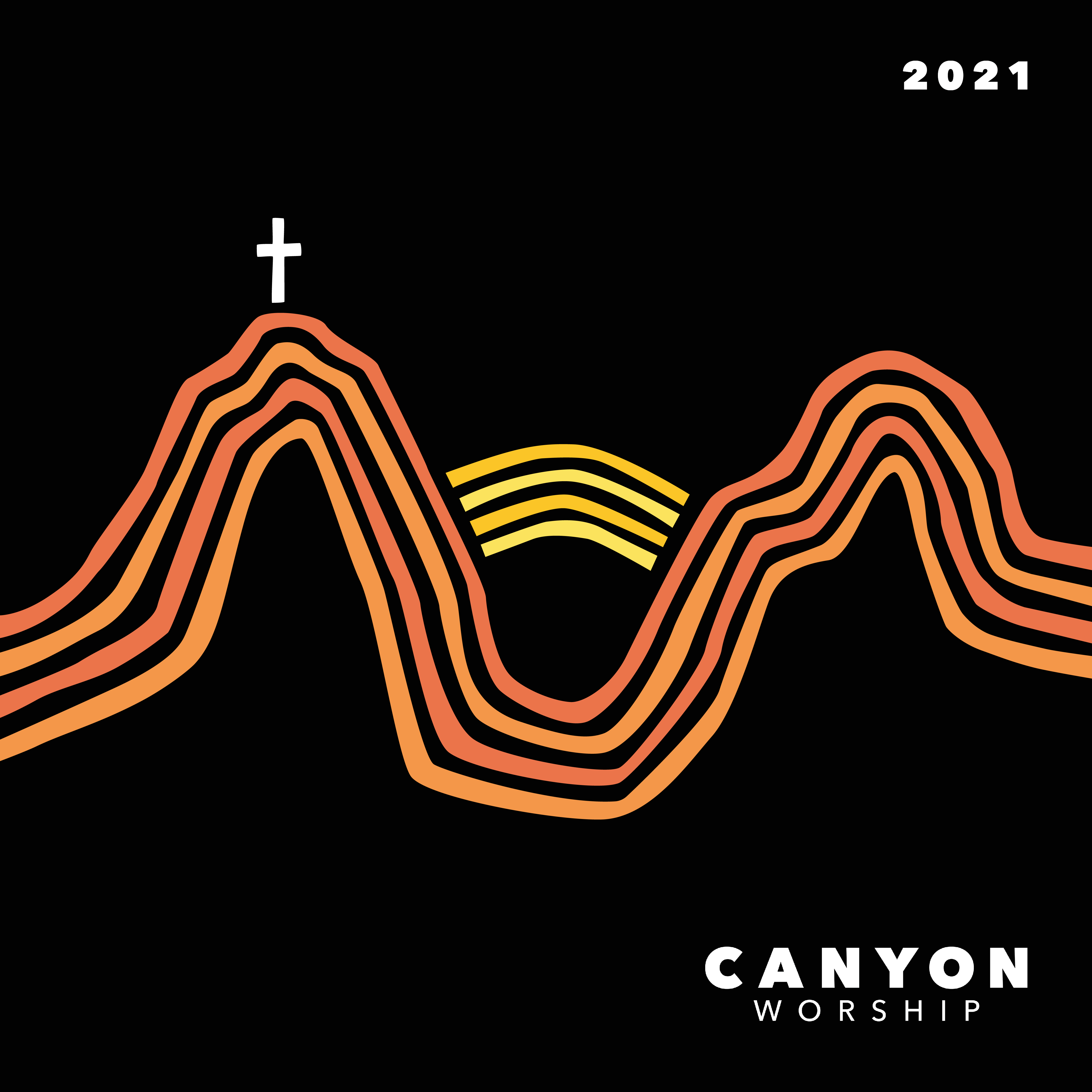 Purchase Worship Albums From Canyon Worship
Although our student artists' worship music is also available online, the Lope Shops proudly features hard copies of Canyon Worship CDs. Our student artists have poured their hearts and souls into the creative process for each album, carefully molding the lyrics and rhythm into a genuine celebration of Christ's love. You can show your support by giving their albums a treasured place in your music collection.
Purchase the newest album by our student artists, Canyon Worship 2021.
Purchase Canyon Worship 2020, an artistic exploration of humanity's struggles and triumphs experienced in Christ.
Free Worship Music From Canyon Worship
We strongly encourage the Canyon Worship community — artists and their fans — to support the hard work of our student artists by purchasing their worship music. However, free worship music is also available. Get to know the talents of our student artists by visiting the following links: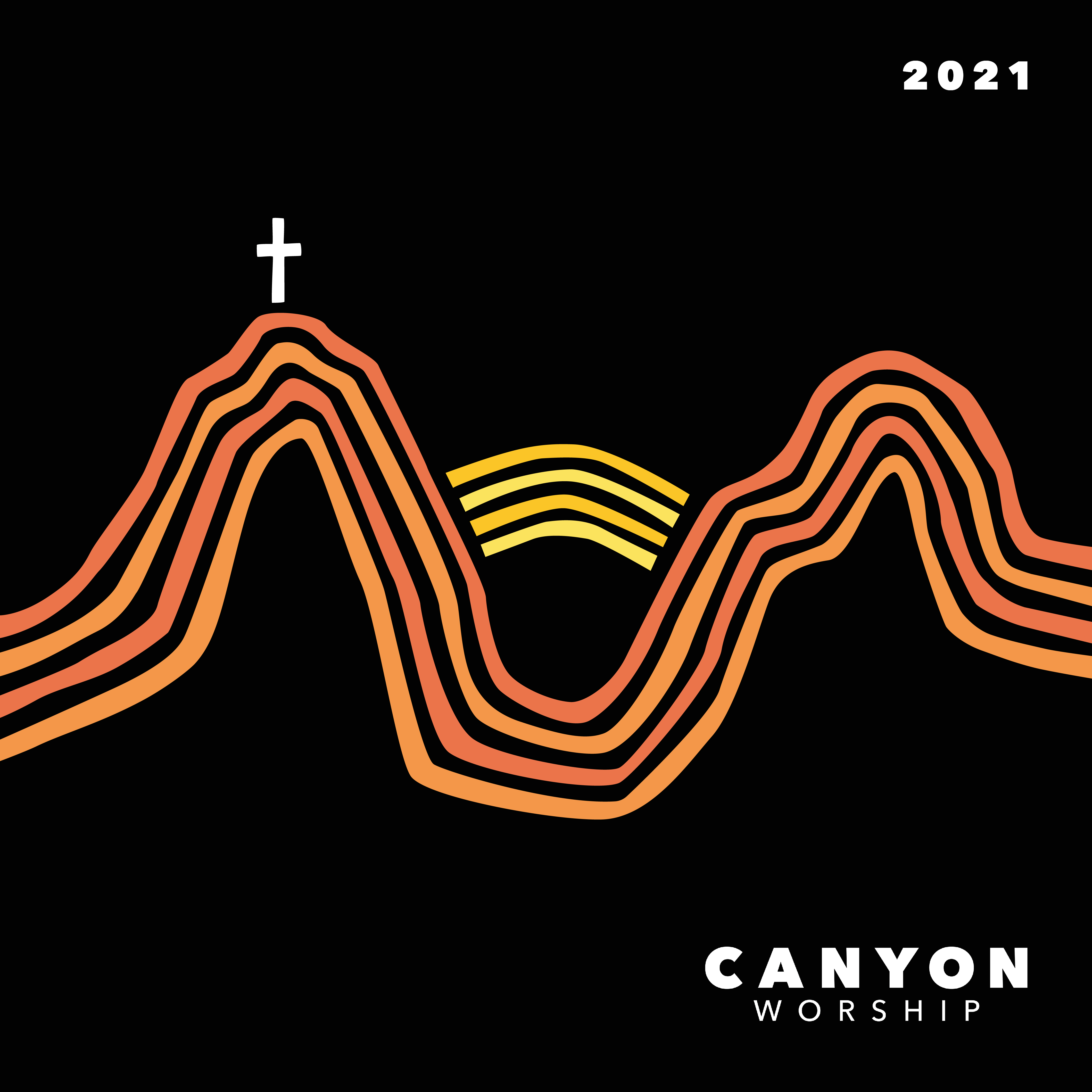 Canyon Worship 2021 Lyric Videos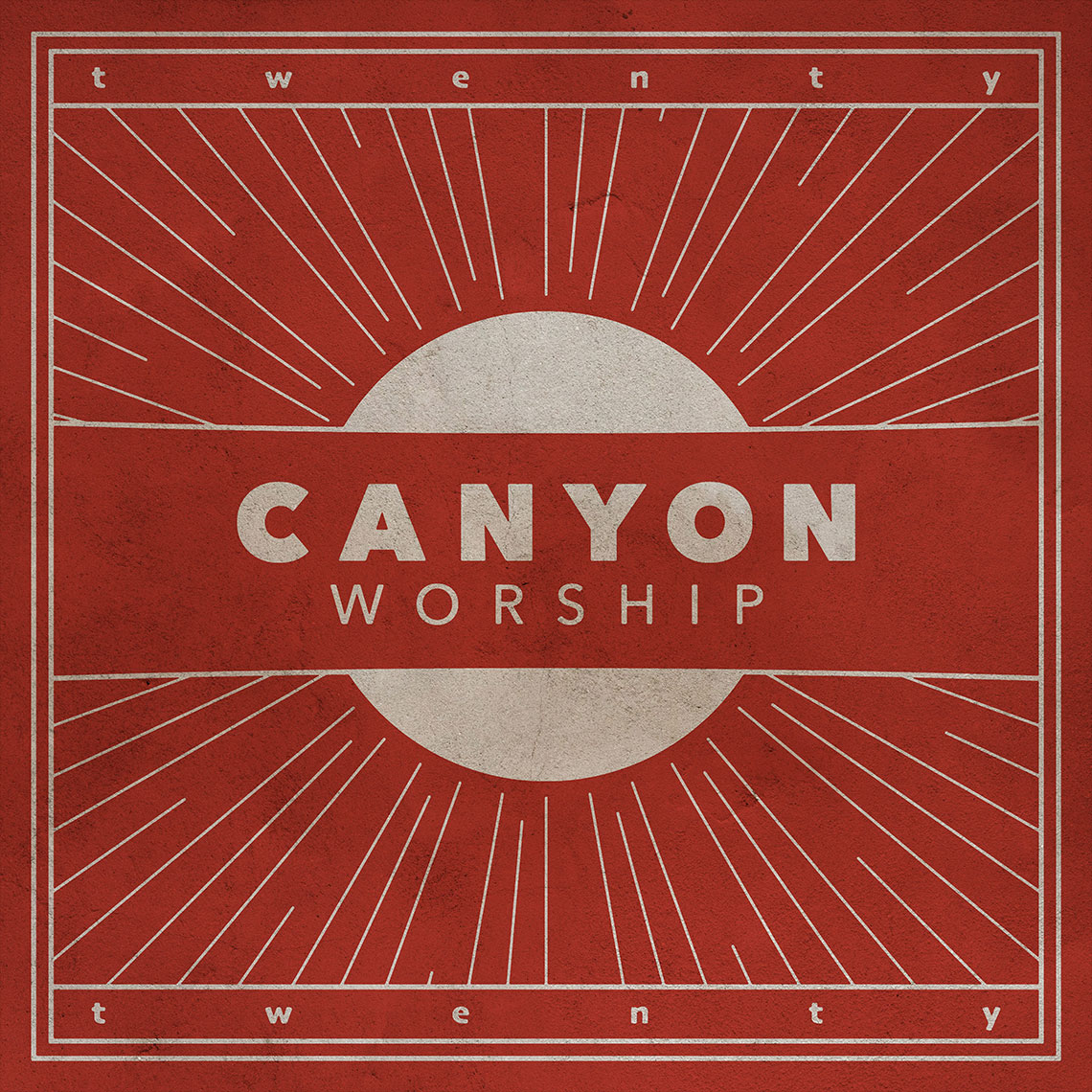 Canyon Worship 2020 Lyric Videos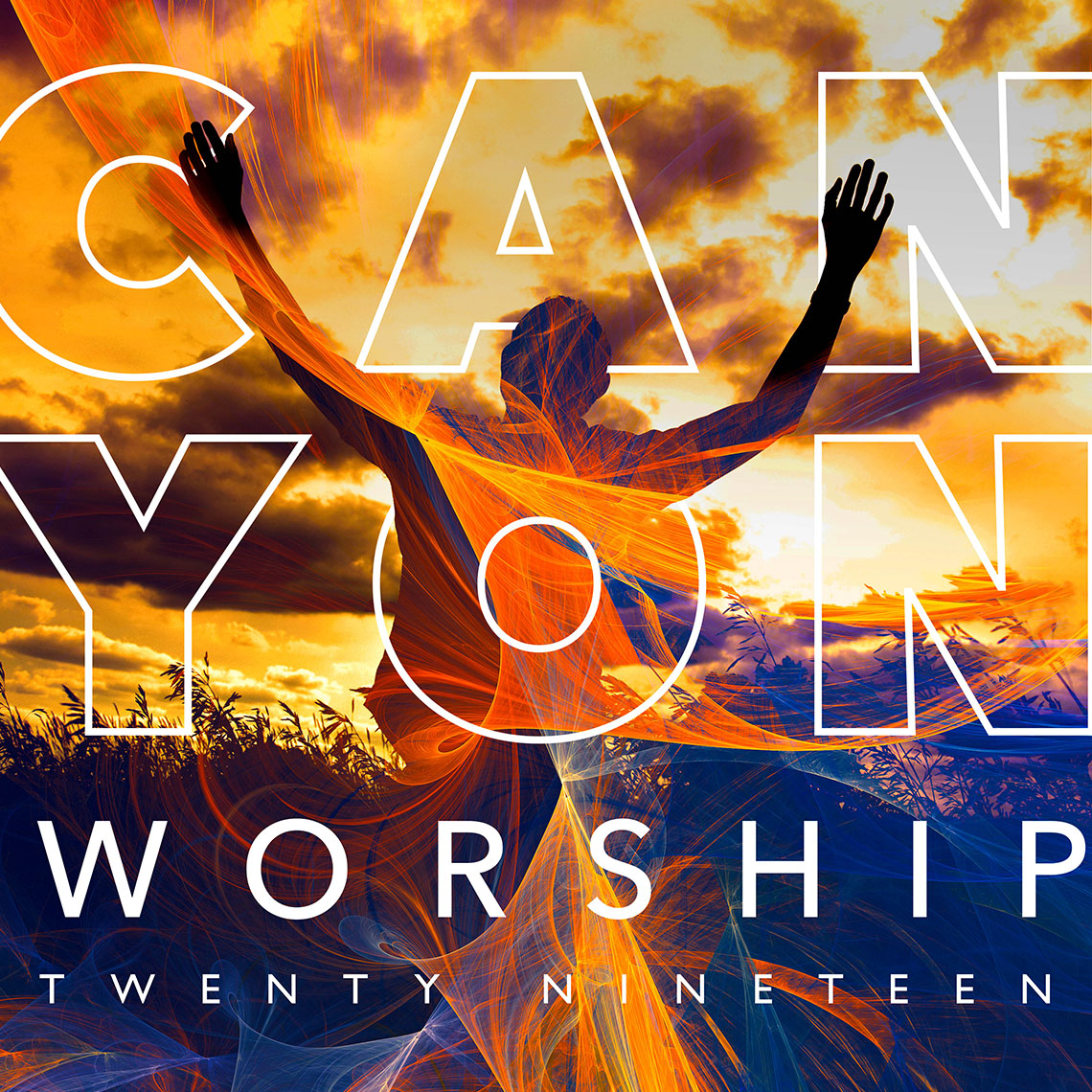 Canyon Worship 2019 Lyric Videos
Canyon Worship 2018
All available free worship music can be found here, including live recordings and "behind the music" videos.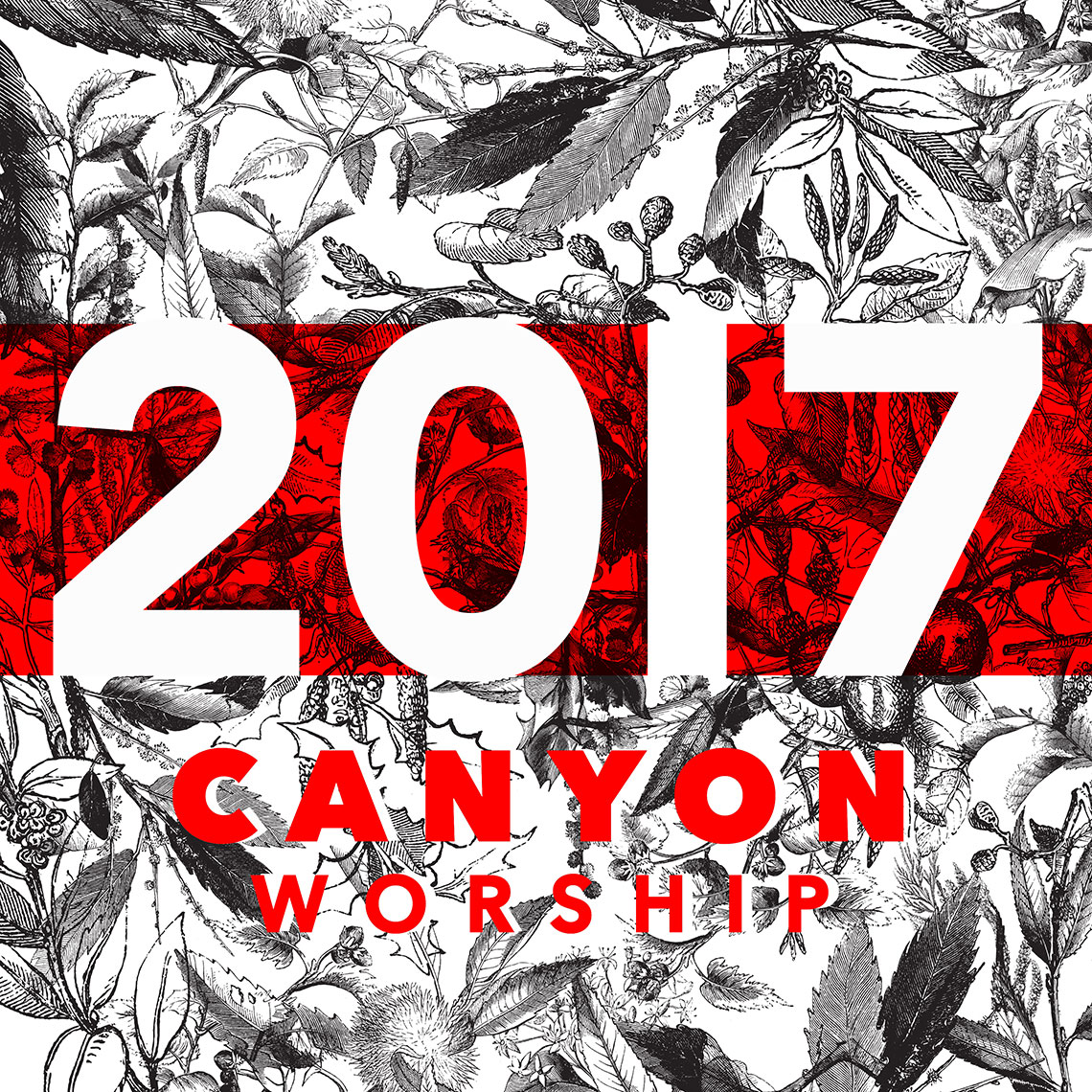 Canyon Worship 2017 "Behind the Song" Videos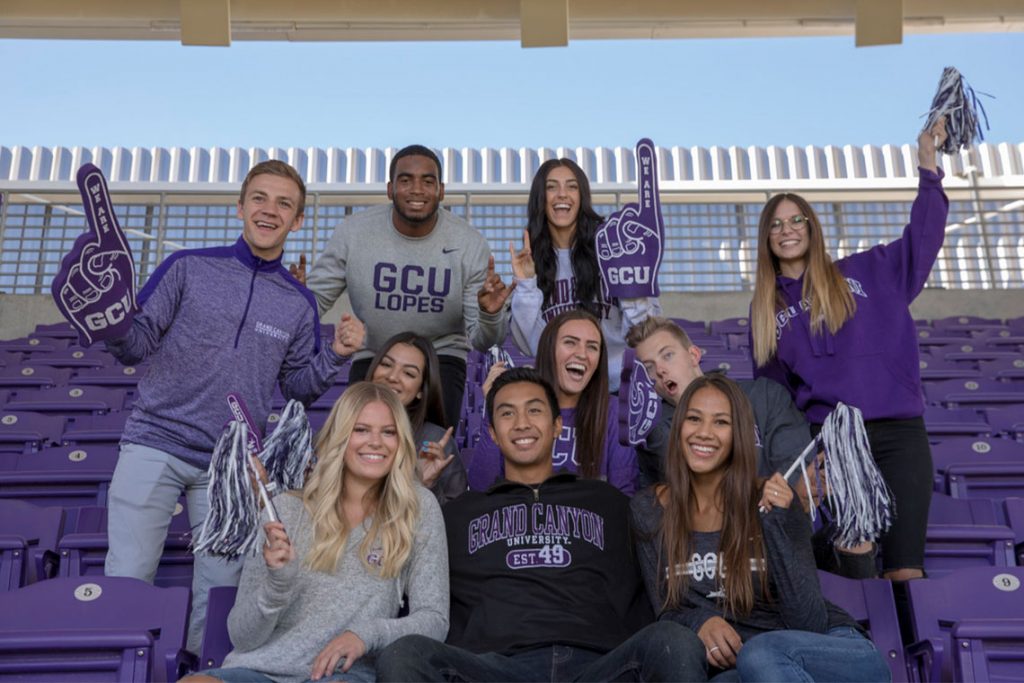 Show Team Spirit With Fan Gear From the Lope Shops
At the Lope Shops, you'll find a wide selection of merchandise to show your school spirit and your support for our student community. From planet-friendly reusable water bottles to GCU sweatshirts to day planners and other office/school supplies, you'll find everything you need to infuse your daily life with the GCU spirit. The Lope Shops also features GCU Athletics merchandise, letting you show your support for our hardworking student athletes.
The Lope Shops is the perfect destination to find a gift for someone you treasure, or perhaps a gift for yourself. Support the GCU community today!