GCU Recording Studio and Rehearsal Rooms
Music is a gift from God that allows us to lift up our voices and give thanks for His creations. Since first opening its doors in 2014, the GCU Recording Studio has nurtured the God-given musical gifts of our budding worship artists, enabling them to collaborate in a learning-centered environment, work with professional musicians and make use of our music recording equipment. The GCU Recording Studio empowers our students to discover their purpose by blending their love of music and the gospel.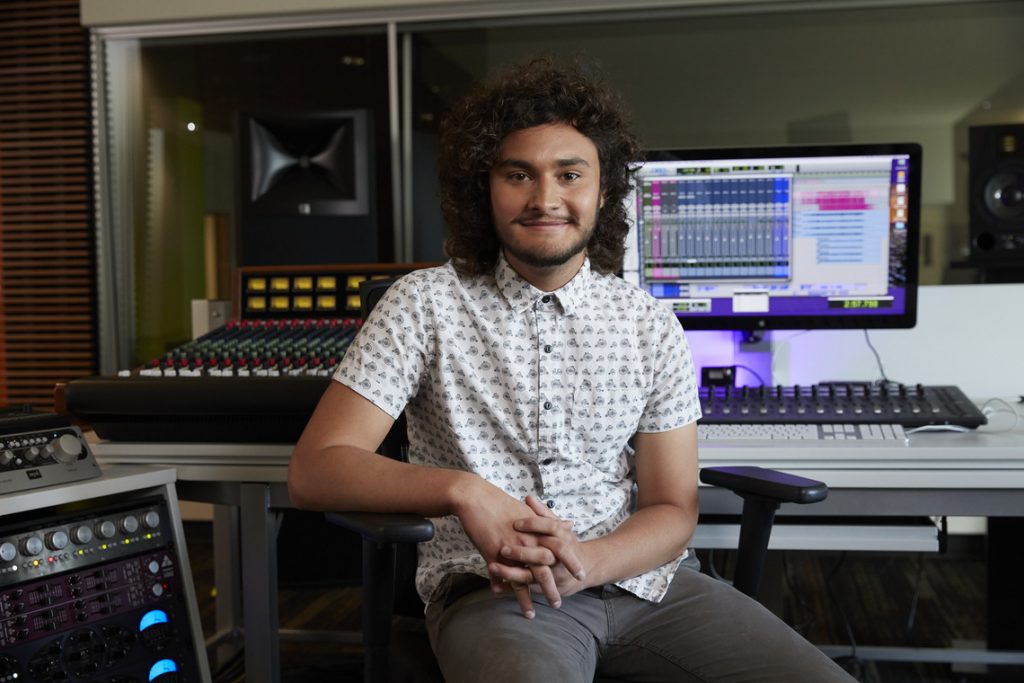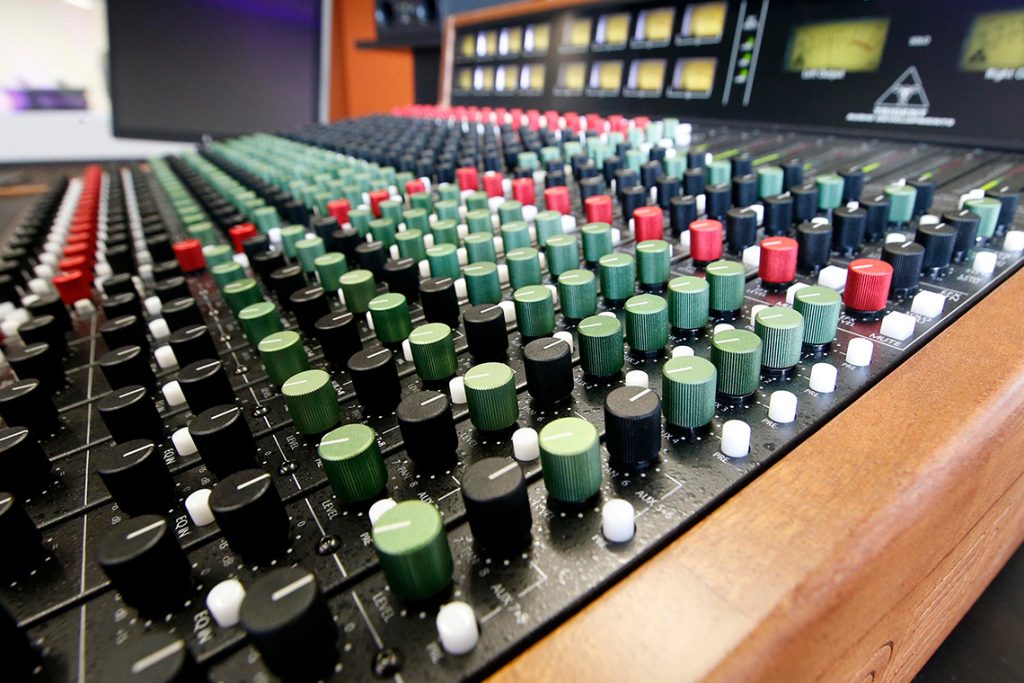 GCU Recording Studio
The GCU Recording Studio features three professional studios and three large rehearsal rooms. Studio A is comprised of a 1,466-square-foot live recording room, four isolation rooms and an 1,100-square-foot control room, in addition to a wealth of instruments and amplifiers. Studio B may be used for post-production, mixdown, sound design, audio for video editing, overdubs, voiceovers, and smaller recording projects.
Studio A's spacious control room features a 16-channel inline recording console and enough room to accommodate up to 30 guests. 50 musicians can be recorded in the live recording room, and the three rehearsal rooms can each accommodate up to eight musicians plus all of their instruments. All spaces have double-wall construction with two layers of drywall and acoustic paneling to absorb acoustics and prevent sound leakage.
GCU Songwriters' Lounge
This is the place to gather, collaborate and relax. The GCU Songwriters' Lounge is often used as a gathering place to meet with fellow worship arts students for the purpose of songwriting, project completion, biblical study and academic study. Worship nights, guest lectures and other activities often take place in the lounge as extra-curricular opportunities to connect with the worship arts family.
GCU Recording Lab
As an extended mission of the GCU Recording Studio, the GCU Recording Lab offers a hands-on, self-guided educational and professional resource to all GCU students. Students may use the space for educational purposes, career advancement or personal projects. The GCU Recording Lab is well-suited for podcast recording, vocal recording, instrument recording, audio and video editing, audio mixing and audio mastering.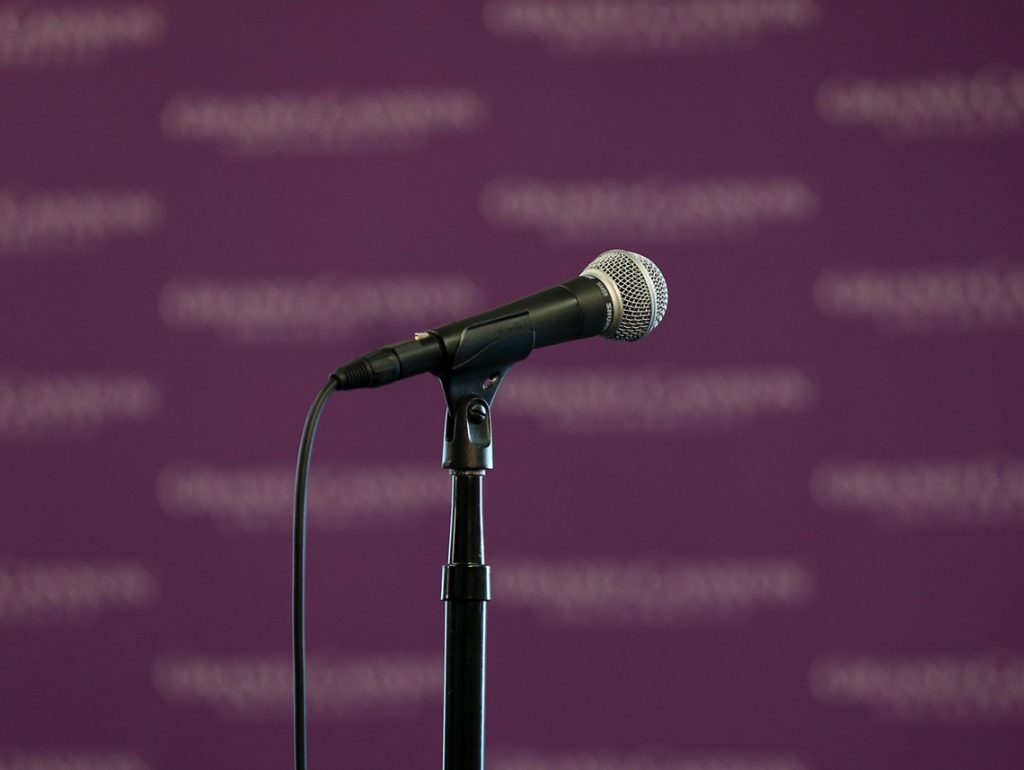 Why Does the Studio Exist?
Grand Canyon University strives to graduate students who are committed to our Christian values and beliefs. The GCU Recording Studio supports this endeavor by empowering student artists to develop their musical gifts in pursuit of a career in the worship arts.
Students of the worship arts are encouraged to explore their musical gifting by collaborating with other musically talented students and instructors. The recording studio offers a laboratory environment for bringing musical ideas to full realization by giving students the tools to learn and experience the trade of audio recording.
The GCU Recording Studio makes it possible for musicians, singers and songwriters pursuing worship music to share their musical works.
Vision for the GCU Recording Studio
In addition to giving glory to God, graduates of any of our Bachelor of Arts in Worship Arts degree programs will attribute their success in the Christian music industry to God's grace and to the education and experience they received while collaborating with other students and instructors over musical works while spending time in the recording studio.
The GCU Recording Studio's Mission Statement
The GCU Recording Studio supports worship artists by providing facilities, services and skills specific to the discipline of audio recording. Facilities, equipment and personnel are offered for the purpose of creating recorded works that could not otherwise be achieved without a recording studio.
Media and Production Hub
The GCU Recording Studio is a hub of activity on campus, bringing together students, instructors and professional musicians within an energetic atmosphere. Watch this video to catch a glimpse behind the scenes. You'll hear from Eric Johnson, our recording studio manager, and Randall Downs, the worship arts coordinator.
Johnson and Downs explain the history of the GCU Recording Studio, including how its approach toward developing original music has been refined over the years. You'll learn about the making of Canyon Worship albums, including the song selection process. You'll also see many of our talented students perform their masterpieces and work on the post-production process.
The students who write, perform and record their music in the GCU Recording Studio retain their intellectual property rights. If their songs are selected for inclusion in a Canyon Worship album, the students can license their songs to GCU while retaining their publishing rights. Once the proceeds from each album have covered the cost of creating it, student performers receive royalties for their work.
Worship Arts Studio Session Videos
Every year, Grand Canyon University's original worship project, Canyon Worship, produces and releases tracks written and performed by our talented student artists. Each purchase of Canyon Worship albums supports our student community and their efforts to produce thoughtful gospel music (praise and worship songs). If you watch the worship arts studio session videos linked below, you can enjoy our students' musical talents and be inspired by their artistic passion.
After enjoying these free worship songs, please consider supporting our student artists by purchasing a Canyon Worship album from the Lope Shops or via an online streaming service. If you are a student who is interested in pursuing a career as a worship artist or Christian recording artist, we invite you to explore GCU's Bachelor of Arts in Worship Arts degree programs: